Recycled Plastic Lumber (or Plastic Wood Composite as it also known) is the basic building block from which much of the British Recycled Plastic range of environmentally friendly maintenance free furniture and sustainable construction products are made.
The British Recycled Plastic range of recycled plastic lumber is rot proof, impact resistant, and algae and moss resistant. As the profiles have a skin that paint cannot penetrate, graffiti can simply be wiped clean.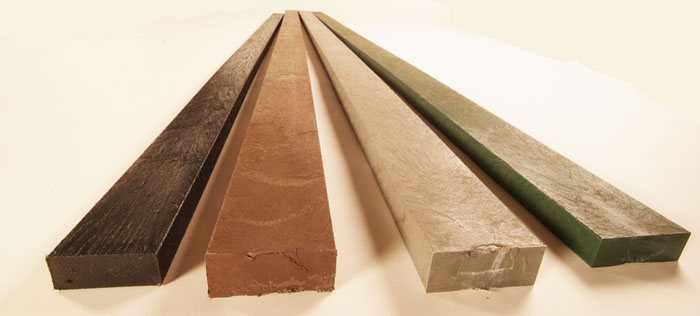 It is a tough, durable, maintenance free alternative to timber, offering a life span many times that of wood without the need for treatment. This means whole life costs are significantly reduced as maintenance and replacement costs are removed. Therefore as well as being environmentally friendly (made from 100% recycled post-industrial plastic, diverted from landfill) recycled plastic lumber offers significant commercial and technical benefits over traditional solutions.
Designed to replace traditional construction materials, recycled plastic (RCP's) are impervious to water and allow for the easy and quick construction of fences, revetments, boardwalks, steps and pontoons, to name but a few applications, and is the ideal material for areas subject to flooding or standing water.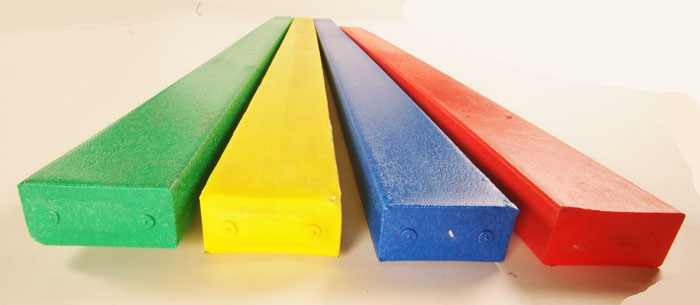 British Recycled Plastic offer an extensive range of recycled plastic lumber profiles, along with decking boards, tongue and groove and other profiles designed for civil engineering.
Coupled with the major positive environmental benefits, recycled plastic lumber can be used for any application traditionally solved using timber, concrete or metals, providing an economical and environmentally sustainable alternative to these materials, lowering the carbon footprint of construction projects compared to traditional solutions.
Key points to note about recycled plastic lumber
Reduction of energy consumption by 66%
Production of only a third of the sulphur dioxide
Production of only half of the nitrous oxide
Reduction of water usage by nearly 90%
Reduction of carbon dioxide generation by two-and-a-half times
1.8 tonnes of oil are saved for every tonne of recycled polythene produced
Lasts 5 times longer than timber
Rot and algae proof
Crack, chip and splinter proof
Insect and animal resistant
Labour saving – minimal maintenance
Non slip
UV resistant
Vandal Resistant
Less Flammable than timber
Easy to clean
Can be worked like timber
Holds screws and fittings well
Reduced Whole Life Costs
Diverting Material from Landfill
Reduces the carbon footprint of any project
Minimum order £300+VAT applies
Beams and Sleepers

£19.30–£128.15